The Computer History Museum rececntly hosted a forum with John Gertner, the author of a new book about Bell Labs. Here is the link.
Gertner discusses the many world-changing inventions and innovations that came out of the Labs, especially during its peak years of innovation from the late 1920s through the 1980s.
Among the innovations mentioned is the active communications satellite. Here in Washington we are about to celebrate the 50th anniversary of the first transatlantic live television transmission, by "Telstar," a Bell Labs development. Like fiber optics and packet-switching, other companies would come to dominate communications satellites. But Bell Labs was the innovator.  And of course, who of a certain age cannot forget that song!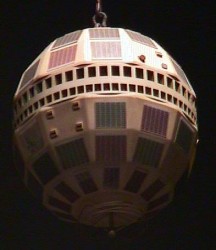 During its heyday, Bell Labs was a tremedous asset to the United States, and it is unlikely that anything like it will be repeated.