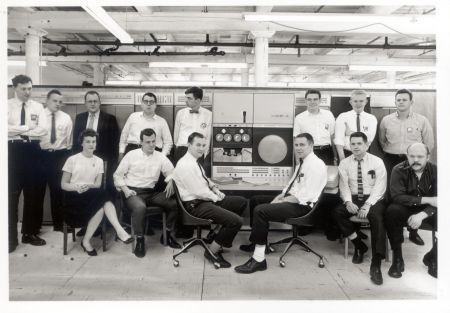 A recent news item from the Computer History Museum in Mountain View informs us of the latest that Gordon Bell is up to. It's a project called "MyLifeBits," and is the subject of a new book, Total Recall, by Bell and Jim Gemmell.  For a description, I quote from an e-mail sent to me by Alan Weissberger, who has sent us information on the CHM several times so far:
"For more than a decade, Gordon Bell- the principal researcher at the Microsoft Research Silicon Valley Campus- has digitally archived every aspect of his life. Conversations, phone calls, photos, CDs, articles, home videos, e-mail — every piece of data Bell has created or consumed has been squirreled away into a database. In effect, he has offloaded the past 11 years of his life into a comprehensive electronic memory bank. This effort was the genesis of the MyLifeBits project at Microsoft Research.
His decade-long data dump has convinced Bell that the frailty of bio-memory — what everyone else has to work with — is about to become a thing of the past. He claims we are about to usher in an era where your every moment is recorded.  Will we be able to find the signal (important and relevent information) through the noise (of extraneous recorded information)?  That remains to be seen."
Weissberger is not as sanguine about the idea as Bell is, and I suggest you  contact him directly <[email protected]> about that, or follow the blog at the above link.  I do not feel so comfortable with the project either, but what should I do? Looking at Silicon Valley from the East Coast, my principal observation about what goes on in the Valley is a simple one:  if it can be done, someone out there will do it.
I have had the great pleasure of having known Gordon for many years. He has been a great supporter of history. He is also one of the top computer engineers, whose innovations in computer architecture are found in the desktop and laptop machines we all use every day. The photo of Bell (he's wearing the sports jacket) shows his team at the Digital Equipment Corporation's  Maynard, Mass. plant -- the "Mill"-- at the unveiling of the PDP-6, around 1964. I remember Katie Hafner calling me one day and asking me what I thought was the most influential computer ever built, and I replied without a moment's hesitation, this one. Why? I'll save that for a future post.
Good Luck, Gordon.